The origins of papel picado can be traced back to Chinese culture (the paper used is China paper), and it has been used in Europe since the 16th century. 
During the 19th century, Mexican peons were forced to shop at haciendas for their goods and among them was Chinese paper. Aside from the tasks inherent in the field, Huixcolotla's residents worked this paper until they produced their own, a true Puebla craft known today as 
Papel Picado
. 
---
Every brand starts with a dream and purpose. Ours was born out of immense gratitude and desire to give back to our artisan communities through opportunities that will help Mexican artisan women achieve their entrepreneurship dreams. The artisans we collaborate with are not just our partners, but also our friends.  We have seen them flourish while keeping Mexican traditions alive and sharing embroidery techniques with their children and grandchildren.
---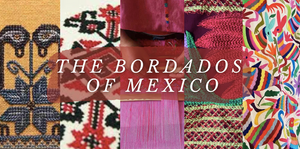 We can trace centuries of history and tradition in the Mexican textile art of drawing with thread. In terms of weaving and embroidery, Mexico has a wide range of customs, landscapes, and cosmogonies.
Mexican pre-Hispanic textile arts and clothing are greatly influenced by the region's pre-Hispanic past. Throughout history, each culture has developed techniques and styles that have endured to this day, giving us beautiful garments that we can enjoy and wear. 
---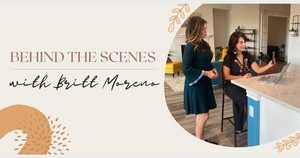 On today's blog we will go behind the scenes of our interview with Britt Moreno and KXAN News in Austin, Texas, where they highlighted Hispanic Heritage Month. 
The opportunity we were given to share our mission, goals, and most importantly our love for the artisans with whom we work with was incredible.
 Make sure to keep reading to learn all about our story and a glimpse of our interview with Britt!
---
The short legend of La Llorona is one of the best-known Mexican myths that has traveled the world. This narrates the story of a female whose origin dates back more or less to the time of the creation of Mexico, with the arrival of the Spaniards to these lands. According to legend, there was a native woman who had an affair with a Spanish gentleman; the relationship reached the point where the woman gave birth to three beautiful children, whose mother devotedly cared for them.