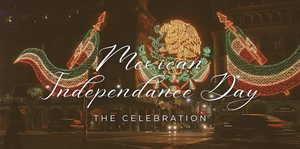 This special day is one of the most important passages in the history of Mexico and the biggest celebration of the nation. Mexican Independence Day has been celebrated for centuries with a series of parties and traditions that have varied over the years, but have always been spectacular and mark a milestone in Mexican culture. 
---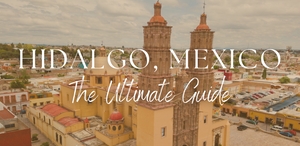 Embark on a journey where history and nature intertwine, painting a vivid tapestry of Mexican culture. Hidalgo's magical towns offer an immersive blend of captivating landscapes and rich heritage.
Stand where Mexican independence was declared and delve into silver mines that shaped English immigration. These picturesque towns are living testaments to history's embrace and nature's beauty.
---
During summer break, we planned a family vacation to a very attractive destination. Coyoacán in Mexico City is known as the 
"barrio mágico"
 because it is filled with numerous representations of Mexican culture, which I love so much. We enjoyed walking around the city and eating traditional foods at different street 
puestos
! The area is full of beautiful colonial houses, some of which have been converted into elegant boutique hotels, pastry shops, restaurants and inns with delicious dishes. There are plenty of cafes and relaxing spots if you like to sit and relax. 
---
It has been an extraordinary journey, filled with both challenges and triumphs, and I wouldn't trade it for anything. I've also had the privilege of teaching my daughters about their culture, instilling in them a deep appreciation for our roots and the values of hard work and perseverance. I've been given an opportunity to experience firsthand that we all have the power and ability to craft our own lives and redefine the meaning of success. 
---
Christina founded 
Todos Juntos Learning Center
 (TJ) in 2009 and has worked together with her team to establish an innovative and collaborative Dual-Generation Family Learning Center focused on community, education, and trust. At TJ, Christina and her team have conceptualized, co-designed, and brought to practice numerous cutting-edge programs and services, impacting the health, financial, and educational trajectory of parenting immigrant and refugee families facing complex barriers to wellbeing related to language, legal documentation, employment barriers, and more.