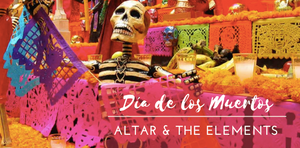 In Mexico, families await their deceased in November to welcome them with food and drinks they enjoyed in the past. In this way, death is given a certain flavor of hope, since for them it's worthwhile to return to the world of the living at least once a year. 
The altar is the center of this celebration and its elements are a mixture of pre-Hispanic and Catholic traditions that merge to celebrate death. 
---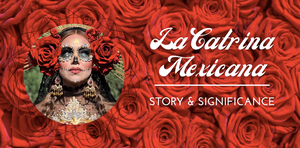 The Catrina today is a source of creativity that allows us to let our imaginations run wild with different styles and designs. As a result, we can send a message of identity about each person or region who paints or uses it without losing the message Posada originally conveyed.
---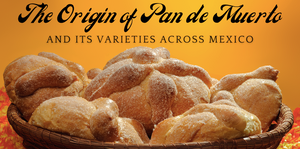 A Pan de Muerto reflects the fusion of two worlds, pre-Hispanic and Spanish: the Mexican people's joy in celebrating death and the traditional use of wheat in European tradition. This bread symbolizes the cycle of life and death due to its circular shape. Its upper part, in the center, has a small circle that represents the skull surrounded by four
canelillas
, which symbolize the bones and the tears shed by those who are no longer with us.
---
The 1st and 2nd of November are days dedicated to honoring those who passed away; a tradition that dates back to pre-Columbian times and is still practiced today. This ritual is accompanied by flowers, each of which carries a special meaning. These flowers end up being something very representative as they symbolize an offering that is placed on the altars, in clear honor of a family member or close person who has passed away. 
---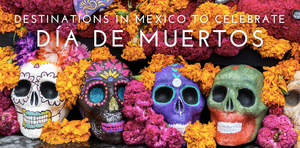 The celebration of the Day of the Dead has been considered an Intangible Heritage of Humanity since 2008. It's part of one of the Mexican festivities and with great importance but celebrated with less intensity in other countries of the American continent, which teaches us to commemorate the passage from life to death. 
This season, go to Michoacán, Puebla, 
Oaxaca
 and 
Mexico City
, and enjoy - between candles and cempasúchil flowers - the traditions that identify the festivities of the faithful departed.