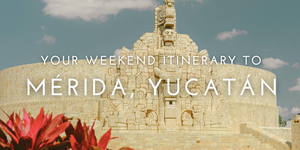 If you're reading this, chances are you've dreamed of traveling to Yucatan at least once, or maybe you're planning a trip there now. For a few years now, the 
Ciudad Blanca
 has become one of the destinations that arouses the most interest in national and international travelers. In it you will find very interesting places in every way, both culturally, gastronomically and socially.
---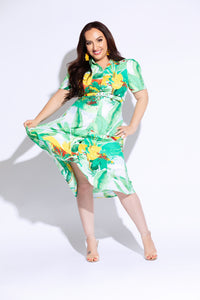 "Jessica Cherry is an award-winning lifestyle writer and founder of Life of a Cherry Wife. She is the winner of the 2022 and 2021 Austin Business Woman's Blogger of the Year Award, has been a repeat guest on the CW Network's "The Connect Show", featured as a "Change Maker" in Voyage Magazine, featured in Latina Connection Magazine, a Contributing Writer for Austin Mom's Blog, a 2022 SXSW Ambassador, and has made guest appearances on other parenting platforms and shows. In addition, she is a Business Operations and Strategic Partnership Manager for a national non-profit. She is also active in her community by serving as a Board Member in the Hispanic Women's Network of Texas and as an Advisory Board Member with Austin Business Woman."
---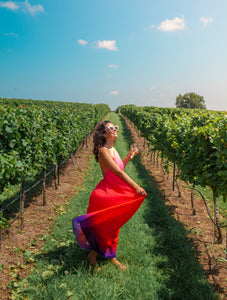 "
Jessica Serna
 is the Creative Mind, Blogger, Writer, Photographer, and Face of 
My Curly Adventures
, a Texas based travel brand that has been inspiring people to find magic in the everyday and encouraging people to live a travel lifestyle even with a 9-5 through looking for local getaways. Jessica, often touted as the Texas Travel Expert, along with her husband, take readers on colorful adventures across Texas and the US, showcasing how sometimes you can "travel the world" without having to travel far, and brings international destinations to her audience. Through these trips, she shares married life, managing curly hair, and the excitement of making every moment magical."
---
The Huarache has been distinguished as a typical garment of the Mexican people. It dates back to pre-Hispanic times and their name comes from the Tarascan or Purépecha 
"kwarachi"
. 
It is important to note, however, that this type of sandal did not obtain its current form until colonial times, when pigs and cows arrived and saddlery techniques developed.
Initially, the huarache was a shoe associated with life in the countryside, with a very marked meaning that denoted the social position of the person who wore it.
Thanks to different factors, it was popularized over time. Learn about this popular Mexican sandal and Sahuayo, where over 400 shoemakers dedicate themselves to the noble craft.
---
The 
Talavera
 from Puebla is a fine pottery that is world famous for its decoration with peculiar artistic designs. In 1550, craftsmen from the workshops of Talavera de la Reina, Seville, and Genoa settled in Puebla. There they shared their techniques and incorporated the handling of the clay that they knew to the indigenous peoples. This is how they sought to make richer pottery than those created in Europe. The result was an original product today known as Talavera from Puebla.