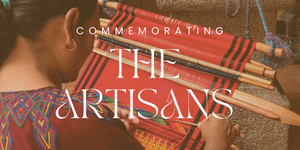 On March 19th, we celebrate the work of 12 million Mexican art masters who make a living from their fantastic creations. The artisans are the main promoters of traditional art. In their works they capture values and rites that are inherited and leave an invaluable heritage through the generations. In addition to being the day of the 
artesano
, the entire month of March is considered a tribute to women and men of the artisan community who provide for their homes. Follow along to commemorate with us the talent from all the artisans across Mexico. 
---
This month we celebrate International Women's Month, and we highlight the resilience, strength, wisdom, and beauty of women all over the world. 
To continue the celebration throughout the year, we are introducing a monthly Women We Admire series that will feature a special woman in our community.  Someone we admire, someone that uplifts other women and whose positivity and encouragement has kept us going. It's a reminder to never forget who might be inspired by your journey, your successes, your perseverance or just by simply being you. 
---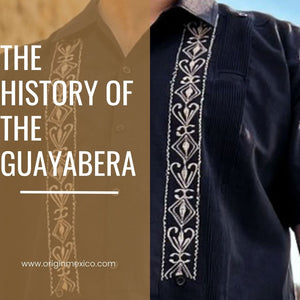 In Latin America and the Caribbean it's common to see men wearing guayaberas. The guayabera is a traditional men's clothing item known for its four pockets and two rows of tucks. In Latin American and Caribbean culture, it has become one of the most iconic pieces of clothing because of its widespread use and distinctive design. Despite its far-reaching popularity, the circumstances of the guayabera's origin and stylistic development are not exactly known. Pieces of the history of this shirt can be found in various legends, archives, advertisements, historical photographs, articles and other sources of information from different centuries. Stay along to learn more about this incredible men's fashion piece!
---
Guanajuato is like a city straight out of a fairy tale.
In its Historic Center, it seems that time does not pass, and its colorful facades and narrow alleys remind us of the most charming European towns.
But there is another reason why tourists from all over the world visit it every year: its magical legends.

 

The legend that we will tell you about today, takes place in a 68 cm wide alley in the downtown area of the city of Guanajuato and is considered one of the most traditional. Keep reading to find out!
---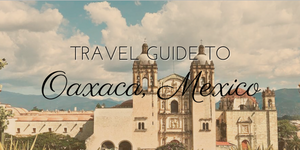 Traditions in every street, beaches to contemplate the Pacific and hidden places between the mountains are only a small part of what Oaxaca offers to the world. A site of culture, gastronomy, markets, ruins and a dazzling landscape where you can experience, in an amazing way, the purest essence of Mexico.
 The cultural diversity of the ethnic groups that beat to the rhythm of the 
Guelaguetza
 in Oaxaca, whose concept transcends the great festival that is celebrated in July. 
In the beautiful Oaxacan capital, you will live experiences that are unique in this world. Continue reading to fall in love with this magical destination!